I was once told a story of valour, grit and exemplary, staunch consistency of Baba wa Sheikh Baqi Muhammad (rohimahulah) | By Adebayo Shu'aib Pedro Alabi
The story says baba had scheduled to have an outdoor sermon in Ilé-Ifẹ̀, so he proceeded to Ẹnuwá Palace to pay homage to the then Ọọ̀nirìsà, Ọba Sijuade Olubuṣe the second.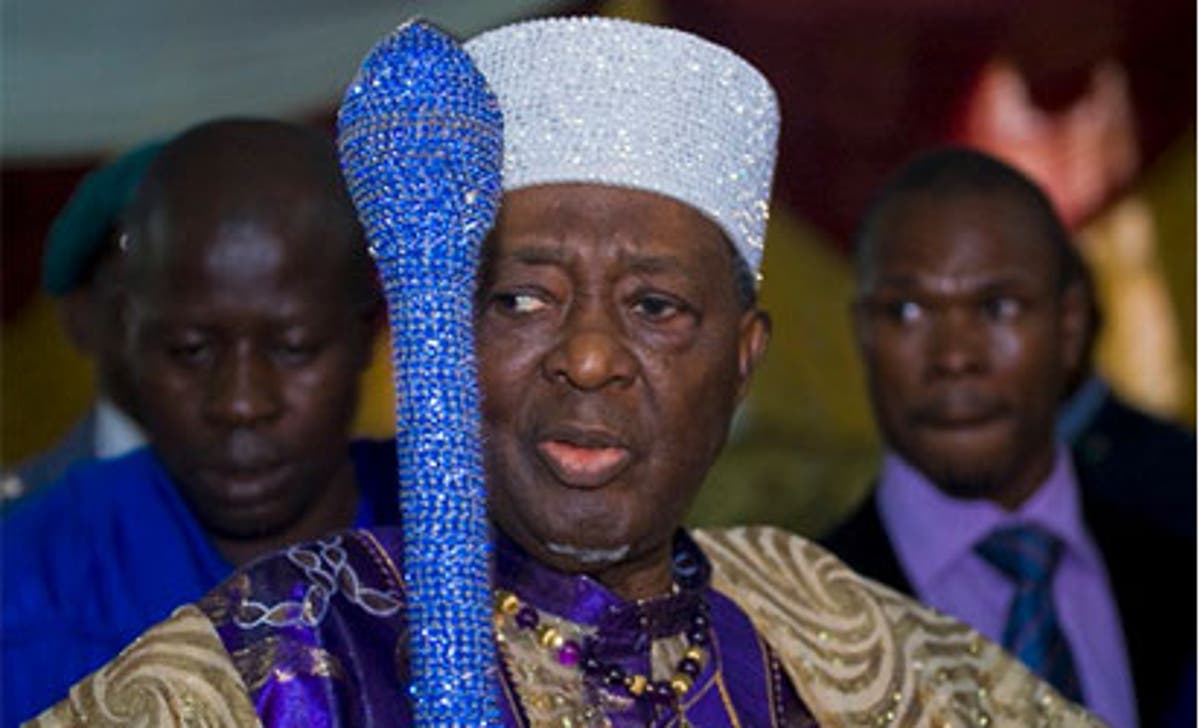 The meeting, of course, would behove every mind to expect a subtle clash of religious interest and or a tinge of inconsistency, a breach of principle from either of the sides. Both the host and the visitor are principled. And none would have it less or half full.
Many were lost in a vacillation as no one would go to Ọọ̀nirìsà's palace without bending the knee. And on their minds too, was the consistency with which Allah blessed AbdulBaqi. But I was told the much-expected scene was lorded by peace and understand, and ultimately, a reverence for consistency.
I was told bàbà Sheokh AbdulBaqi Muhammad (rohimahulah), in his always white garments, walked straight down to the Ọọ̀nirìsà, stood stoutly before him, and proclaimed: may the peace of Allah be upon you.
Ọọ̀ni Sijuade chuckled in reverence for his consistency, and retorted, ṣé alfa Ìwó yẹ kọ́ nìí?!
They both greeted and baba proceeded to do what he used to do best: wáàsí.
Both exuded respect and love even in their consistencies, without a tinge of palter in their principles.
---
To me, consistency is an intrinsic part of a man's value.
Baba wa AbdulBaqi exuded many exemplary values, the chief of which is consistency in his belief and acts.
But today, many an Ìwó Islamic cleric is a shameless butler. Save for a handful, the heads of Islamic missions are the ones wiping arses of those they're meant to whip with sermons.
It's saddening that they do not only condone nihilistic whims and damagingly aberrant misdemeanours, but they are also fast becoming the preserves and mercenaries of all that define servility, political machinations and mind-management businesses.
Many have ridden themselves of the values the noble AbdulBaqi had striven to instil in them. They shatter in the manors of the political lords and grovel before the wealthy and all that smell or glitter like affluence.
I'm sure AbdulBaqi (rohimahulah) had done his best, and his repose is with his Lord receiving blessings and comfort.
O Allah, keep keeping your nur on Sheikh Baqi Muhammad, Increase Your blessings upon him. Comfort him immensely.
Aameen!