The C. E. O. and Managing Director of these companies is OYESIJI SHERIFF A. popularly called OSAS. He was born to the family of Alhaja and Alhaja Oyesiji Afis. A native of Ileogbo but born and brought up in Iwo, Osun state. A man of integrity and committed to humanitarian services.
Academic profile
Primary Education: Al Huda Nursery and Primary School, Iwo, Osun State 1993 – 2001.
Secondary Education: Junior school certificate at A1 Comprehensive Grammar school, Iwo, Osun State 2004.
Senior School: Certificate at Unity School Ejigbo 2008.
Tertiary Education: Bachelor of Fisheries and Aquaculture at Osun State University, Osogbo 2016.
Oyesiji Sheriff has engaged in many students association and held many posts.
OSAS FISH
Osas Fish is smoked fish, spices and preserved with some medicinal plants such as onions, ginger, and garlic.
The smoked fish is of various species such as Clarias spp know as Catfish, Ciclids spp known as Tilapia, Mormyrups spp know as Eja Osan (Yoruba language), Panla fish, Crocker fish, etc.
The most available species from the above-listed fish is Catfish because of its availability and demand follow by Tilapia. All other fish are available as demands.
The smoked fish can last for 6 good months without spoilage, no change in taste and appearance.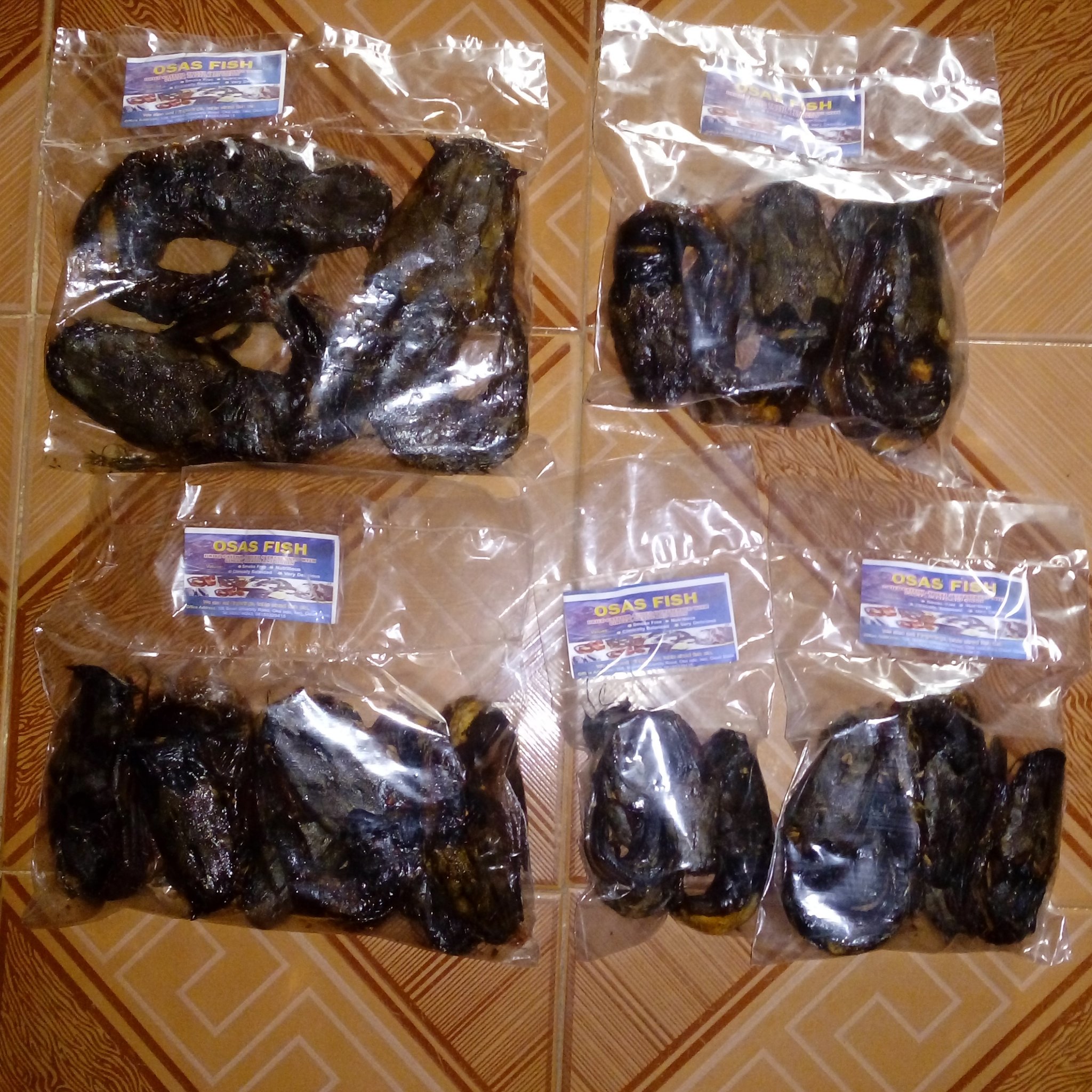 Osas Fish is produced and packaged by SHERIFF AJY OYESIJI MULTI VENTURES. It is a registered company with the Corporate Affairs Commission approved on 26th of April, 2018 with registration number 2600720.
Her office is located at 108, Bowen University Road, Opposite Kadlab Petroleum, Oke Odo, Iwo, Osun state while the production factory is located at House 3, Lajele area, Beside MSSN central mosque, Oke Odo, Ileogbo, Osun state.
The company is aimed at processing Agricultural produce to readily available products in terms of foods and/or drinks.
The company has started with raising fish and processing it and some medicinal drinks are also under process such as ginger drink.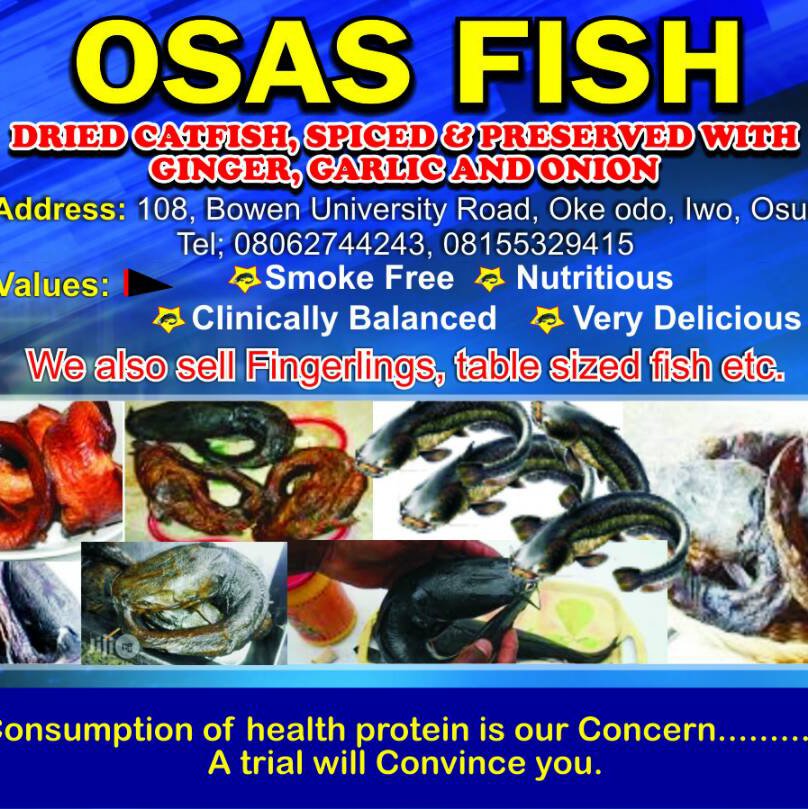 O. S. A. S. CROWN PRINCE FASHION AND SERVICES is a subsidiary of SHERIFF AJY OYESIJI MULTI VENTURES.
Social media accounts
Personal account
Facebook – Innovator Oyesiji Sheriff Osassas Fish
Instagram – @ceo_osasfishandfashion
LinkedIn – Sheriff Oyesiji
Twitter – SheriffOyesiji
*Email – osasisourman2016@gmail.com
Mobile/WhatsApp no – 08062744243
Osas Fish
Facebook page – Osas Fish
Instagram – osasfish
Twitter – Osasfish
Email – osasfish355@gmail.com
Mobile/WhatsApp no: 08062744243
Osas Fashion
Facebook page – Osas Crown Prince Fashion
Instagram – osas_cpfashion
Twitter – osas_cpfashion
Email – osas.cpfashion@gmail.com
Mobile/WhatsApp no – 08062744243
My message
Nigeria is going to become a better place to all if we don't relent in trying to put it in a better place.
May God bless Nigeria, all her youths and every aspiring entrepreneur.