REPORT ON AN INTERACTIVE SESSION HELD WITH SENATOR ADELERE ORIOLOWO ON AUGUST 13th, 2019, at KINGS RIVERSIDE HOLIDAY RESORT, IWO, OSUN STATE
On the 4th of August, 2019, there was a proposition for interactive sessions with the Senator representing Osun West District, Engr. Senator Adelere Oriolowo and the lawmaker representing Iwo federal constituency, Hon. Yinusa Amobi, with constituents'. Before that day ran out, Senator Oriolowo consented to the proposition and the bipartisan and all-inclusive session was fixed for August 13, 2019, and to hold at Kings Riverside Holiday Resort, Iwo, Osun state.
This prompted the constitution of a committee to design, plan and ensure the successful hosting of the session. I was privileged to be considered as the Secretary of the committee, which also has Mr Isamotu Oluniyi (a.k.a MC Malaga) as Publicity Secretary. Other members of the committee include Messers Akanmu Oluseye, Ariyo Ola, Olatunji Yusuf, Sola Isola. At the background are the Alhaji Nurudeen Emiloju and Mr Kabiru Adeniyi Adisa, FCA (a.k.a Kulukulu) who are the convener and as well serve as advisers who were complimented by Mr Ismail Mumini.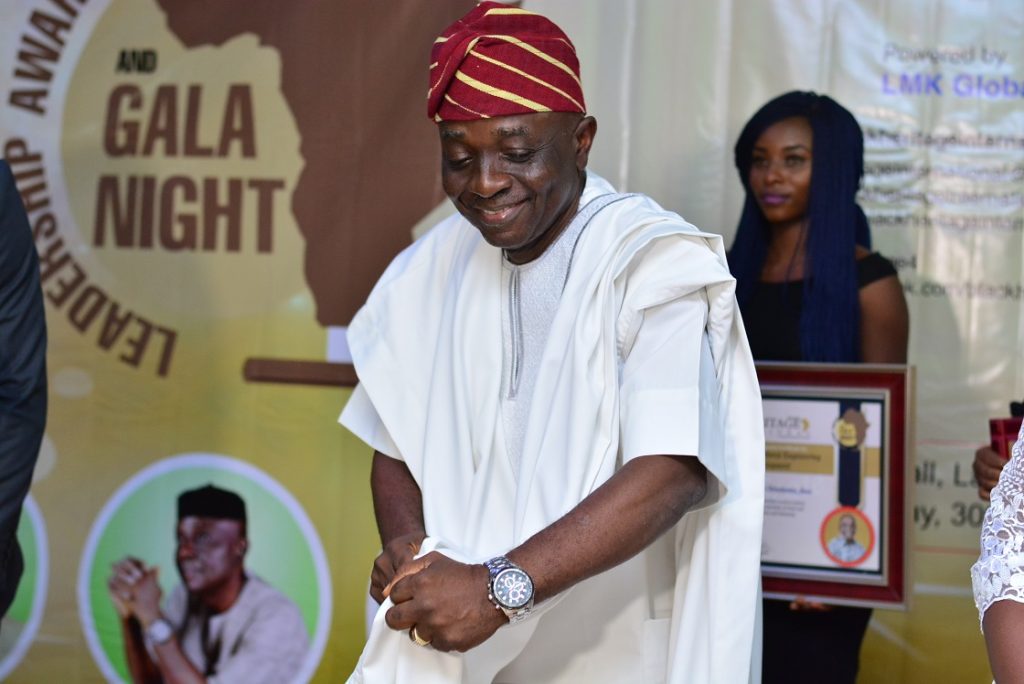 The committee swung into action and after several meetings, drew the list of invitees and budget for the successful hosting of the event. Initially, the committee came up with a budget, totalling N79,000 but after a review by advisers, it was reduced to N40,000. The N40,000 budget has the following line items– DJ/Sound system= N10,000, Letter/Logistics= N10,000, Decoration= N7,000, Security= N10,000 and Miscellaneous= N3,000.
The conveners, Messers Adisa and Emiloju had initially accepted to be responsible for the budgeted cost but that could not be the case as Senator Oriolowo asked to be allowed to take the bill. This was in addition to his commitment to providing lunch for participants.
However, considering the busy schedules of Senator Oriolowo, we have to reach out to Alhaji Emiloju, who advanced to us the budgeted fund. It's our expectation to refund the amount secured from Alhaji Emiloju after Senator Oriolowo must have made available the budgeted amount.
On Tuesday, August 13, 2019, the session eventually held and almost every invitee was in attendance. Senator Oriolowo appreciated the guests and share with them his vision. He also unveils plans to offer better representation and ensure Osun West district achieve the desire to progress.
In his opening remark, Mr Kabiru Adeniyi Adisa, FCA, saluted Senator Oriolowo for making himself available for the interactive session, which would avail constituents' to engage him on their expectations. Also, Mr Kabiru Adeniyi expresses concerns on the political and economic backwardness of Iwoland. The coordinator of IDC admonished the senior legislator to embrace people without discrimination for a party or social status. Moreover, he went on to table the needs of Iwoland, which includes facilitation of a worthy federal presence, such as the establishment of a federal college of education, among others and encourage Senator Oriolowo to assist youths with employment opportunities.
He mentioned that effort is ongoing in writing a bill on NGO administration in Nigeria champion by him.
Senator Oriolowo, however, expressed reservation on the manner which people from Iwoland use social media to attack personalities who would be instrumental in attaining desired progress and growth, noting that while he is not averse to criticism, we must carefully choose our word and not chase away people who would help Iwoland in one way or the other with our words.
In a blunt assessment of the situation of things in Iwoland, Senator Oriolowo identified lack of political cohesion as a major undoing, noting that until people of Iwoland come together, political and economic developments will continue to elude the land. He also admonished people of Iwoland to desist from the tradition of "pull him down" and rally round whoever they entrust with leadership position by offering support, pieces of advice and constructive criticisms– where necessary.
"Iwo person on the ground must be assisted to stand up while the one standing must be supported to remain standing" he submitted
He added that most of the challenges facing Iwoland today are self-inflicted and as such, we should stop finding people to blame for the pitiable condition we find ourselves, but rather blame our people and not badmouthing those that would help us in one way or the other as "we cannot do it alone."
Participants at the session took the turn to throw questions and suggestions at Senator Oriolowo, who take his time to give responses to the admiration of the audience. A highlight of the over 3 hours session was the assurance of Senator Oriolowo to fulfil all electioneering promises and ensure that complaints made by constituents', especially on the state of road infrastructures in the district, are giving deserved attention.
Senator Adelere Oriolowo extensively touched on the bad state of roads in Iwoland, explaining to participants moves being made to ensure that they are restored into good shape. He shared a meeting he had with FERMA boss few weeks in Abuja, where he drew the assurance of the road maintenance agency to put bad roads in Iwoland into good condition.
On Iwo-Osogbo road, Senator Oriolowo said efforts are in top gear to reconstruct the road, informing the gathering that the road is a top priority for the Osun state governor, Gboyega Oyetola, who had secured the approval of the federal government for reconstruction. He asked Iwoland people to persevere a little more as that road would take on new look soon and that Iwo-Ejigbo road will also get attention in a few weeks time.
He also promised to provide fund for the various artisan and trade groups in attendance, which would be operated on a revolving basis in order to ensure that it goes round in empowering them. The senior legislator disclosed a plan by the federal government to establish a farm settlement with modern facilities across the district, which would revolutionize farming business and also boost revenue for farmers in the district.
Prepared by:
IBRAHIM SARAFA
Secretary, Organising Committee